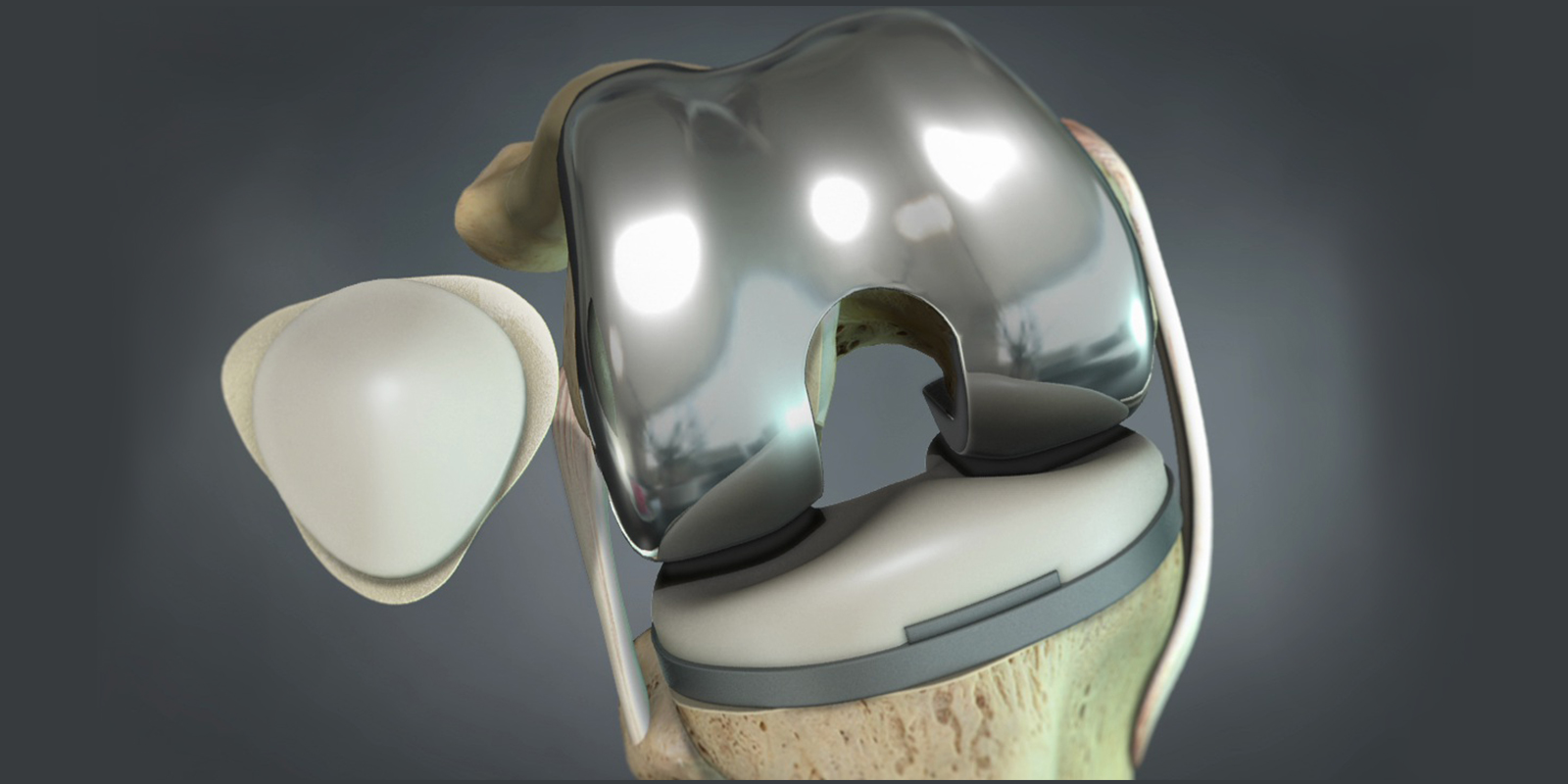 Joint Replacement Surgery or Arthroplasty is a procedure in which the arthritic or dysfunctional joint surface is replaced with a prosthetic joint. When joint replacement surgery performed, the artificial surfaces of the prosthetic joint are shaped in such a way as to allow joint movement similar to that of a healthy natural joint.
WHEN YOU NEED JOINT REPLACEMENT SURGERY
A person who has injured or damaged his joint may experience extremely severe pain at the site of the joint and in certain instances when the pain is very severe, one may avoid using the joint, weakening the muscles around the joint and making it even more difficult to move the joint.
If your joints are hurting you so much that it is difficult to climb up the stairs or even walk and your other treatments like medication and injections, physical therapy and exercise do not give relief to your pain and swelling of the joint, then you should think about joint replacement surgery.
Knee Joint

Total Knee Replacement.

Unicondylar Knee Replacement.

Hip Joint

Total Hip Replacement.

Partial Hip Replacement.

Shoulder Joint

Total Shoulder Replacement

Partial Shoulder Replacement.

Elbow Joint

Total Elbow Replacement
Best Joint Replacement Hospital in Amritsar
Best Joint Replacement Hospital in Tarn Taran, Punjab
Best Joint Replacement Hospital In Jandiala, Punjab
Best Joint Replacement Surgeon in Amritsar
Best Joint Replacement Surgeon in Tarn Taran, Punjab
Best Joint Replacement Surgeon In Jandiala, Punjab
Best Joint Replacement Doctor in Amritsar
Best Joint Replacement Doctor in Tarn Taran, Punjab
Best Joint Replacement Doctor In Jandiala, Punjab
Top Joint Replacement Surgeon & Hospital in Amritsar
No. #1 Knee Replacement & Joint Replacement Surgeon in Amritsar
Top Joint Replacement Surgeon in Tarn Taran, Punjab
Top Joint Replacement Surgeon In Jandiala, Punjab
Best Knee Replacement Doctors in Amritsar
Best Knee Replacement Doctor in Tarn Taran, Punjab
Best Knee Replacement Doctor In Jandiala, Punjab
Best knee Replacement Hospital In Tarn Taran, Punjab
Best Knee Replacement Hospital in Jandiala, Punjab
Best Knee Replacement Hospital in Amritsar, Punjab
Best Knee Replacement Surgeon in Tarn Taran, Punjab
Best Knee Replacement Surgeon In Jandiala, Punjab
Best knee Replacement Surgeon In Amritsar, Punjab
Best Knee Replacement Hospital in Jandiala, Punjab
Top Knee Replacement Surgeon & Hospital In Amritsar, tarn taran, Janidala, Punjab
Best Hip Replacement Hospital In Tarn Taran, Punjab
Best Hip Replacement Hospital In Jandiala, Punjab
Best Hip Replacement Hospital In Amritsar, Punjab
Best Hip Replacement Surgeon In Tarn Taran, Punjab
Best Hip Replacement Surgeon In Jandiala, Punjab
Best Hip Replacement Surgeon In Amritsar, Punjab
No.1 Hip Replacement Hospital In Tarn Taran, Jandiala, AMritsar, Punjab
Best Hip Relacement Doctor In Tarn Taran, Punjab
Best Hip Relacement Doctor In Jandiala, Punjab
Best Hip Relacement Doctor In Amritsar, Punjab
Top 3 Hip Replacement Hospital In Tarn taran, Jandiala, AMritsar, Punjab